J S Painting and Waterproofing Works
ROYAL HOMES is Designed By Infinity Webpro and Running on Website Plan

PAINTING WORKS
Interior Painting
Painting Interior walls of your home of living rooms, bedrooms, dinning, kitchen etc
Exterior Painting
Impress your guest with a beautifully painted exterior of your house.
Textured Painting
Give your walls a beautiful look with textured finish and make your home look amazing 
Gates & Grills Painting
Get your Gates, Windows and other grills painted to match the look of your home
Wood Painting and Polishing
Wood Painting and Polish protects the wood and make your furniture shine.
Commercial Painting
We paint all types of commercial spaces to matching to your brand.
WATERPROOFING
Terrace Waterproofing
Terrace waterproofing is done to prevent water leaking from the roof.
Water Tank Waterproofing
You pump water everyday but unfortunately it is become empty even not used. So waterproofing is done to prevent leaking.
Bathroom Waterproofing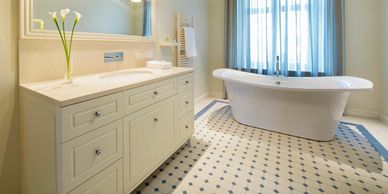 Water leakage in bathroom leads to weakening of walls. Waterproofing barriers is very essentials for building health
Floor Waterproofing
Cracks caused during curing process and cause leakage of water through walls and floors. We provide waterproofing for walls and floors.
Tile Work Waterproofing
Applying waterproofing material between the tiles to prevent leakage of water is very essential
Swimming Pool Waterproofing
Cracks in Swimming pool, cracks due to concrete curing, lack of waterproofing barriers and failure in plumbing and suction lines leads to leakage.

Need a Website Like Them?
Think of Infinity Webpro as your very own IT department, with unlimited hosting, top-of-the-line security, an enterprise-grade infrastructure, and around-the-clock support.
Get Free Personalised support from our Customer Care Team via Email or live chat, or join a live webinar. Reach out any time — we're here for you.
---